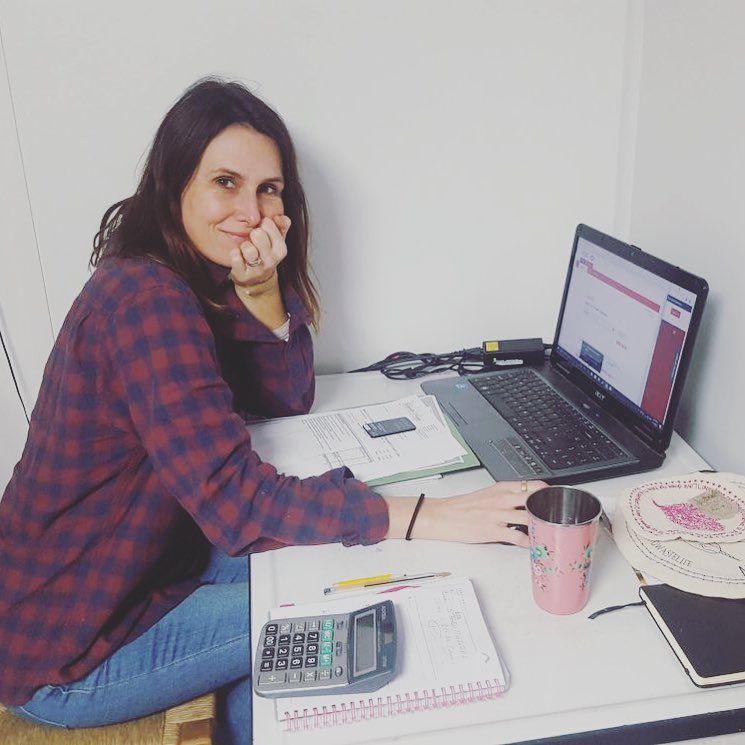 Hello, I'm Lucy, Guv'nor of The Wise House, an independent British shop selling cheerful gifts and things for the home that make it easy to use less plastic and live more sustainably. Everything is chosen wisely; with both its practical purpose and curb appeal in mind! Our lovely little shop, based in Hampton, London, is now in its 6th year, as we continue to grow predominantly by word of mouth from our fantastic customers. We sell mainly online but also enjoy welcoming local customers along to our stock room, where they often buy more than they had planned to ;-).
The Journey
I've always wanted a little shop of my own. At the age of 11 my best friend Emma and I decided we would set up a bakery based on our gluttonous love of cakes. We called it Mc 'n' Rowe, a 'tasteful' combination of our surnames (a habit which caught on for The Wise House*). We spent a lot of time designing the shop front and dreaming up the cakes we would sell (one of which had a whole Mars Bar in the centre). We put that idea to bed when we realised you had to get up in the middle of the night....
Over the years I developed a fascination for interiors, or more specifically, the way in which some people are able to transform a space into something beautiful with the clever placement of a few items. I had a friend at university whose single room in Halls was like a little palace; made so by some cool photography and artwork, a beautiful bedspread and a pouffe (oh how I was jealous of that pouffe).
Fastforward a few years, and in becoming a homeowner myself I started to love the challenge of decorating each room and creating a space that we could enjoy living in. Originality has always been important to me, and starting The Wise House was driven by a desire to find products that weren't mass produced and that had their own story and integrity.
My journey with The Wise House has introduced me to many talented British and overseas designers; many of whom are small business owners designing and making products themselves using traditional techniques. It has also led to the discovery of ethical products and products that are helping us to reduce waste, an issue that has grown to become a passion and at the heart of everything The Wise House stands for.
I hope you enjoy The Wise House experience and leave a little bit inspired...
*We bought my children a Wendy house for the garden and decided to give it a cheesy name combining the 'Wi' of Will (son's name) and the 'se' of Rose (daughter's name). We obviously had nothing better to do at the time?!! Hence, The 'Wise' House was born. When I started the business this name popped straight into my mind, and seemed to me to fit the bill perfectly.