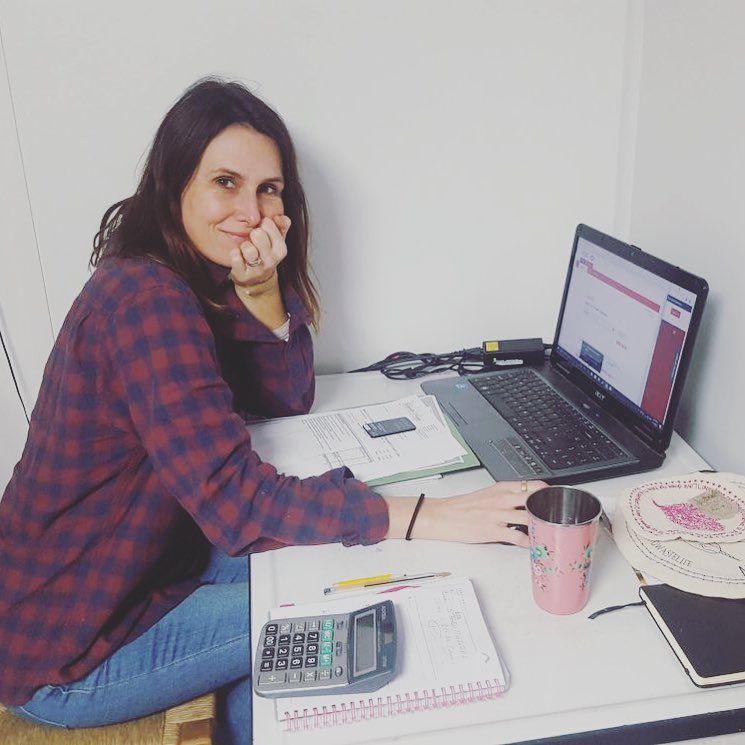 Hello, I'm Lucy, Guv'nor of The Wise House, an online shop selling products that make it easier to live and give in a more sustainable way. Everything is chosen wisely; with both its practical purpose and curb appeal in mind. I am in the 8th year of my business, working from my garden office where all orders and packed by hand.
Where did the story begin?
I've always wanted a little shop of my own. At the age of 11 my best friend Emma and I decided we would set up a bakery based on our gluttonous love of cakes. We called it Mc 'n' Rowe, a 'tasteful' combination of our surnames (a habit which caught on for The Wise House*). We spent a lot of time designing the shop front and dreaming up the cakes we would sell (whilst feasting on cakes and chocolate).
As I grew older, my preoccupation with food lessoned (a bit) and my interest in homes and gardens grew. When I became a homeowner myself, I enjoyed the challenge of decorating each room. Originality has always been important to me, and starting The Wise House was driven by a desire to find products that weren't mass produced and that had their own story and integrity.
My journey with The Wise House has introduced me to many talented British and overseas designers; many of whom are also small business owners. It has also led to the discovery of innovative products designed to reduce waste, and has opened my eyes to the importance of better understanding the impact of consumption.
I now strive to sell only those products which offer a reusable alternative to disposable products, and/or natural beauty products as a swap for synthetic products. Less waste, less impact all round. In short, a wiser way of doing things.
*We bought my children a Wendy house for the garden and decided to give it a cheesy name combining the 'Wi' of Will (son's name) and the 'se' of Rose (daughter's name). We obviously had nothing better to do at the time?!! Hence, The 'Wise' House was born. When I started the business this name popped straight into my mind, and seemed to me to fit the bill perfectly.