Our new pin-up Mr Wise Old Owl
Posted on
Our new gift vouchers are now finished and I love them! It's all thanks to the lovely and brilliant Lydia* whose illustrations adorn the vouchers. She has also created a wonderful owl for the website who will pop up here, there and everywhere recommending our favourite products and just generally looking gorgeous.
So I'll be busy today getting the vouchers added to the website so that people can start to buy! A great idea for teacher's thank you gifts what with the end of the school year approaching. Here's a sneak preview: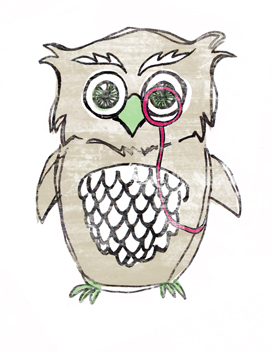 *Lydia designs and creates the most wonderful & unique maps and invitations for special occassions so do pop along to her website www.hand-drawnmaps.co.uk. She's the best at what she does!