10 Homemaker's Favourites (Daily Helpers)
Posted on
Drumroll please...Presenting 10 Homemaker's Favourites; chosen for the role they play in making our daily lives easier and a little cheerier.
1. Tea Cosy - The flicking on of the kettle usually marks the need for a short break. Give yourself a few more minutes and a superior cup of tea by using a tea pot to make yourself a cuppa. Pop a tea cosy on top and allow your tea time to brew. You can then let your own thoughts brew as well while you wait.
Did you know that staring into space is actually very good for you and will make you more productive? It says so here. Read our blog 'To cosy or not to cosy'.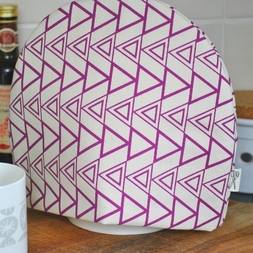 2. Peg Bag - Line drying your clothes has so many benefits over using a Tumble Dryer (greener, more cost effective, better for allergies). It is also an excuse to step outside for a few minutes and get amoungst nature. I won't pretend that I always enjoy hanging out the washing, and yes, it does sometimes get left out through at least 2 rainshowers, but clothes do feel and smell nicer when they've had a good dry on the line. And it does give me the chance to say hello to the Robin that lives at the end of our garden. Read our blog 'Revival Of The Washing Line'.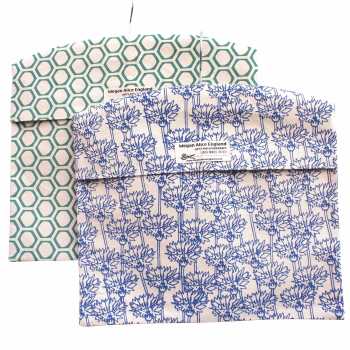 3. Jam Jar Covers - It used to be the norm for women to make their own jams and chutneys from end of season fruit and vegetables, partly as a way of preserving food for the winter months. There has been a resurgence of jam-making in recent years. I would like to say I have joined this movement but, as yet, I have only enjoyed the spoils of other makers like my mum and auntie.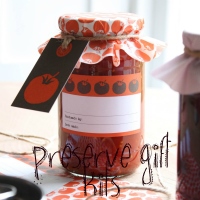 4. Large Wicker Basket - Natural good looks, an ability to multitask and hard wearing...no, I'm not talking about us women, but about the humble wicker basket. Our bestselling large basket can be used for picnics, swimming, laundry and general household storage. Read our blog 'A Guide To The Humble Basket'.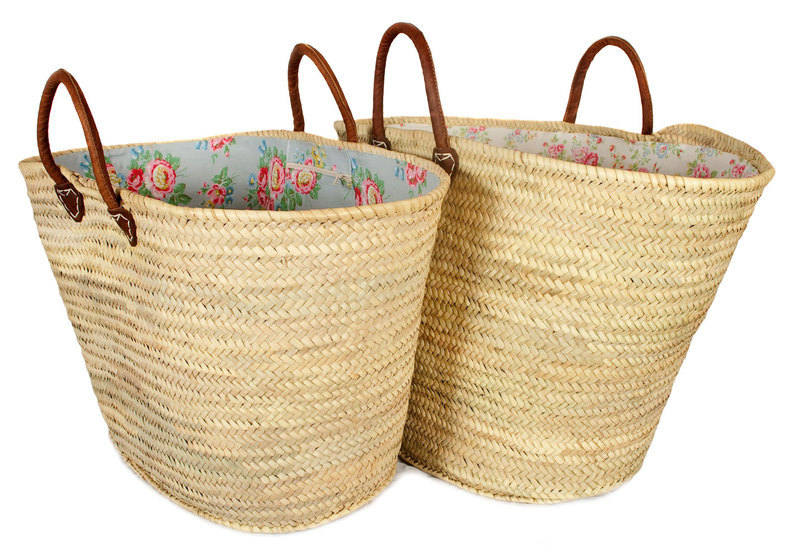 5. Jumbo Storage Bags - A more recent invention, these durable bags are made from recycled plastic bottles and are very versatile. They make household clearouts and attempts at organisation a tad less painful. They can be squashed into small spaces in eaves cupboards too (I speak from experience). Also fantastic for camping for all sorts of wet and muddy raiments. And they are only a fiver!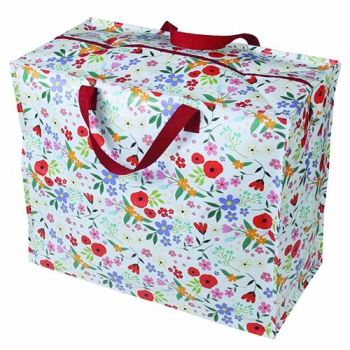 6. Plastic Bag Tidies - Since the introduction of a charge for plastic bags most of us are careful about re-using the ones that we have already. Speaking to a sales assistant in Next she told me that this new law has cut the number of plastic bags given out enourmously, which is fantasic news for the environment. Our plastic bag holders give you an accessible and attractive place in which to store your bags until your next shopping trip.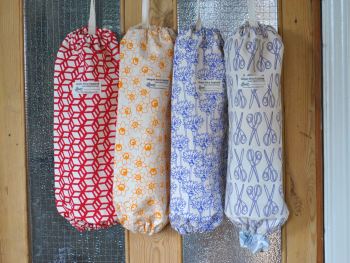 7. Bowlovers - A simple, brilliant invention which helps to reduce clingfilm use. These elasticated cotton bowl covers come in different sizes and are perfect for bowls of leftover food and for covering bowls that are waiting to be served. Watch a YouTube Vid here.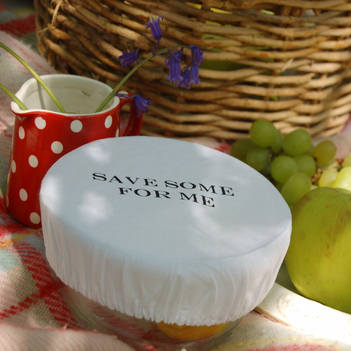 8. Drawstring Bag - My mum always made her own drawstring bags from scraps of leftover fabric and used them for various bits around the house like cotton wool balls, soap and scarves. I find them really useful to take on holiday for pants, socks and the like. Our collection of drawstring bags are made by British designer, Megan Alice England, from thick linen cotten printed with bold, cheerful designs.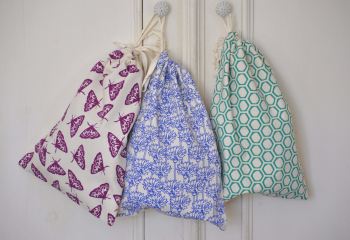 9. Bee's Wrap Food Wrap - A new invention based on the old (pre plastic wrap/foil) tradition of wrapping food using cotton linen (think picnic lunch tied up in a hankerchief on the end of a stick!). The Bee's Wrap has been made into an malleable, airtight cotton wrap by dipping it into Bee's Wax and adding tree resin and Jojoba oil. Take a look at its a million and one uses in this YouTube Vid here.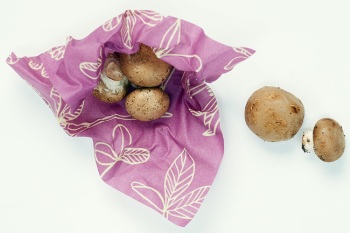 10. Tea Towels - A kitchen staple that we simply can't live without. All of our tea towels are made from thick cotton and are rather nice to look at.